Sheet Metal Work - Boiler Making
KEP Technologies has various means of sheet metal working, from single pieces to large series, in aluminum, steel, stainless steel, titanium, inconel, copper alloys…

Sheet Metal Work
Our sheet metal activity is based on the use of capacitive machines: punching machines, cutting – lasers, bending presses for forming, finishing and assembling.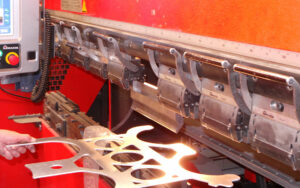 Cutting – Stamping
The cutting-pressing process consists in the manufacture (cutting, bending, stamping) of parts on presses using especially designed toolings.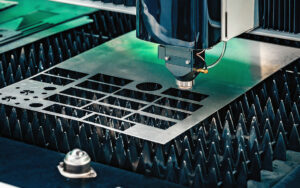 Deep Drawing
The deep drawing process involves forming on mainly hydraulic presses using dedicated toolings. This process allows the production of parts with complex non-developable geometry.
Boiler Making
Boilermaking includes the cutting and shaping of non-developable parts with the help of capacitive means (braiding / swaging machine, press, rolling machine, bending machine, …) and manual boilermaking.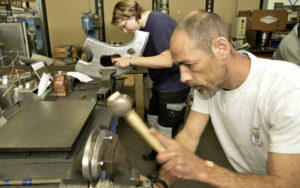 ---
Fuel tank inerting system component

A320 Program

Blade foil wear pads

LEAP Engine

Titanium brackets, plates and pads
WOULD YOU LIKE MORE INFORMATION?
You have a particular challenge? Please get in touch with us.