Mounting - Assembling
On our various sites, we have a supply chain capable of supplying different types of components, and teams qualified to provide assembling services for complex assemblies for use in the aeronautics, defense, robotics, etc. sectors.

Mounting / Assembling of sheet metal work – boiler making parts
Each KEP Technologies site has the means and qualifications adapted to the assembling of sheet metal work / boiler making elements by riveting, torque screwing, gluing, crimping.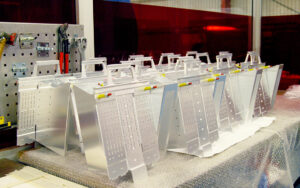 Aircraft engine module assembling
The high level of competence and reliability achieved by KEP Technologies has convinced Safran group to trust us for engine module assembling sub-contracting including supply chain management. Our site in Sens, ideally located near our customers facilities, is dedicated to this activity.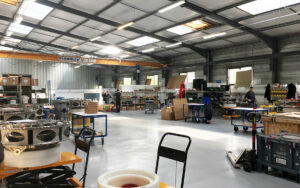 Assembling of functional mechanical assemblies
In addition to its know-how in mechanical assembling, KEP Technologies is able to integrate pneumatic, hydraulic, electromechanical and electronic functionalities and to test product key characteristics. This activity is performed by a project/product team with a dedicated supply chain.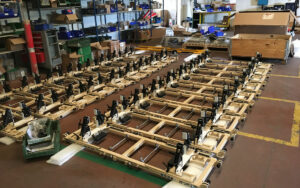 ---
Filter support structure

A350 Program

Aircraft engine module assembling

LEAP Engine

Aircraft tow bar

Rafale
WOULD YOU LIKE MORE INFORMATION?
You have a particular challenge? Please get in touch with us.