Innovation
In addition to its expertise in metallurgy, the KEP Technologies Group has a multidisciplinary Innovation Center in Geneva, Switzerland, an area known for the density and quality of its research ecosystem.

Innovation Center
Working transversally on all of the Group's activities, the Innovation teams have acquired multidisciplinary skills around multiple technological expertises and have established partnerships with the largest scientific and technological research centers.
KEP METAL SOLUTIONS accompanies its customers on complex and innovative projects and is thus a force of proposal for :
The development of breakthrough technologies,
The evolution of manufacturing process,
The choice of materials and their shaping
The integration of pneumatic, hydraulic, electromechanical, electronic functionalities… and the development of test benches to test the expected functionalities of the product.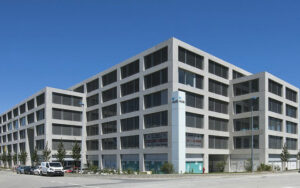 Design Offices
Our teams of mechanical engineers have access to multiple design tools (Catia, SolidWorks, Creo-ProEngineer, TopSolid, SolidEdge…) allowing the exchange of native data with our customers.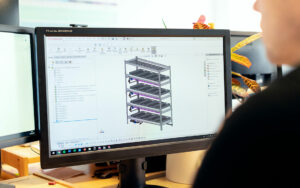 Calculation offices
The software we have (Comsol, solidwords, Catia …) allows us to validate product designs in terms of mechanical and thermal resistance, in a multi-physics simulation environment.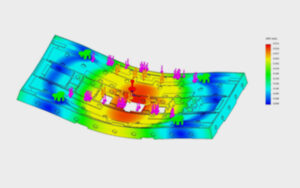 Project management
Project management is the key to the success of our projects. The Project Manager is responsible for communication with the client, ensuring that requirements and expectations are properly taken into account, monitoring the schedule and budget, coordinating our internal teams, partners and subcontractors, and ensuring compliance with documentary requirements. KEP Technologies's specific project management process integrates tools that ensure optimal coordination and follow-up.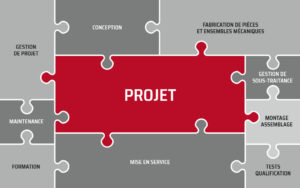 ---
Our Skills and Expertise
Our teams have acquired multi-disciplinary skills around multiple technological expertise:
MEASURE & INSTRUMENTATION

MEASURE & INSTRUMENTATION

ARTIFICIAL INTELLIGENCE & SOFTWARE DEVELOPMENT

ARTIFICIAL INTELLIGENCE & SOFTWARE DEVELOPMENT

HARD & SOFT ELECTRONICS

HARD & SOFT ELECTRONICS

MECHANICS

MECHANICS

CALCULATION & NUMERICAL SIMULATION

CALCULATION & NUMERICAL SIMULATION

INDUSTRIAL IT

INDUSTRIAL IT

ROBOTICS & AUTOMATION

ROBOTICS & AUTOMATION

THERMAL SCIENCE

THERMAL SCIENCE

MATERIALS

MATERIALS
Ask our experts
You have a conception challenge that you need support on ?