Design and Engineering
KEP TECHNOLOGIES positions itself as a privileged partner of companies for the design from specifications (built-to-spec) and the optimization of the design of innovative, technically efficient and economically profitable solutions.

Product Design
Thanks to its expertise in sheet metal work and boilermaking, KEP Technologies is able to design optimized products based on functional specifications by integrating calculation, simulation and test resources to validate the design.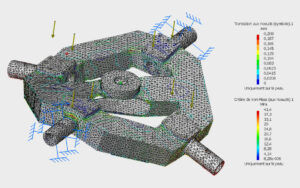 Industrialization
Our experience in putting into production thousands of references from our customers allows us to guarantee an industrialization (ranges, processes, tools, supply chain, control, …) optimized to guarantee the control of quality, costs and deadlines.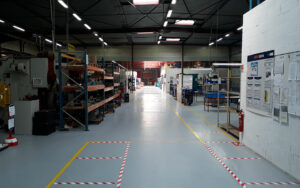 Co-design
On our different industrial sites, our teams have the culture of supporting our customers in optimizing their design by suggesting modifications to improve manufacturing costs, process repeatability and product reliability.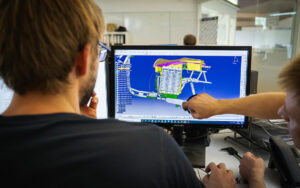 Engineering
For the development of complex and customized solutions (design, co-development, technology integration…), KEP METAL SOLUTIONS teams work closely with the Group's ENGINEERING division, which has demonstrated its ability to implement complex industrial engineering projects.
Why can we support our clients in their projects?
Deep experience managing complex projects at all stages
Mastery of requirements related to highly constrained environments (nuclear, aeronautics, etc.)
Wide range of skills and a network of qualified subcontractors
The mastery of numerous technologies and the integration of those of our partners
Proximity and reactivity through our direct presence on four continents
Industrial and financial capacity to lead long, complex projects
Sector certifications, qualifications and authorizations (aeronautics, nuclear, defense…)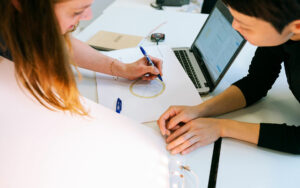 ---
Our Skills and Expertise
PROJECT MANAGEMENT

PROJECT MANAGEMENT

MATERIALS

MATERIALS

PRODUCT CAD & MECHANICS

PRODUCT CAD & MECHANICS

CALCUL & SIMULATION (mechanics and thermics)

CALCUL & SIMULATION (mechanics and thermics)

INDUSTRIALIZATION

INDUSTRIALIZATION

TOOLING (CAD and realization)

TOOLING (CAD and realization)

PROTOTYPE

PROTOTYPE

MECATRONIC INTEGRATION (electrical, electronics, robotics, automation)

MECATRONIC INTEGRATION (electrical, electronics, robotics, automation)

TESTS AND QUALIFICATION

TESTS AND QUALIFICATION
---
Automated dimensional check machine for ammunition casings

Studies, realization, integration on production line

Protective shield for aircraft landing gear

Co-design in an existing environment (mechanical strength, vibration studies, compliance with aeronautical standards), drawing, industrialization and manufacturing

Helicopter rolling device

Mechanical and functional design assistance
Ask our experts
Do you have a design challenge that you need support on ?