Mechanical welding
KEP Technologies has acquired a great expertise in the assembly of sheet metal and boiler making parts by the following different processes. An IWE engineer provides the technical skills to coordinate activities and qualifications.

Electrical spot welding
KEP Technologies has the skills and means to produce complex welded assemblies according to the most demanding standards: aeronautical standards NF L 06-383, NF L 06-385.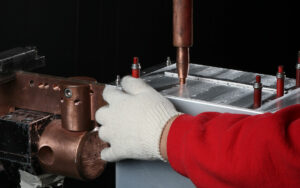 TIG / MIG Welding
All KEP Technologies sites have welders qualified to international standards (aeronautical ISO 24394, railway EN 15085) capable of implementing the process on aluminum, steel or titanium assemblies in a controlled atmosphere (glove boxes). Automatic means (welding benches, Polysoude welding lathe) complete the welding machine park.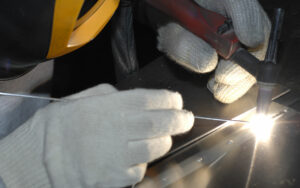 Laser Welding
KEP Technologies is equipped with a laser welding robot that allows continuous welding with limited deformations and a high execution speed. This process, which requires specific tools, is particularly adapted to medium and large series.
Non-destructive Testing
In addition to the welding activities, KEP Technologies is integrated in dye penetrant testing and offers radiographic testing.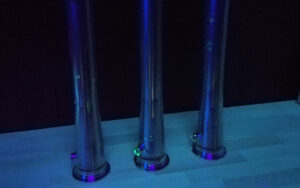 ---
Engine cover Titanium brakets – L 700 mm

LEAP Engine

Countermeasure launcher tube

Rafale

RAO adapter for ventilation system

A350 Program
WOULD YOU LIKE MORE INFORMATION?
You have a particular challenge? Please get in touch with us.