A whole new world!
Date: - Categories: KEP METAL SOLUTIONS NEWS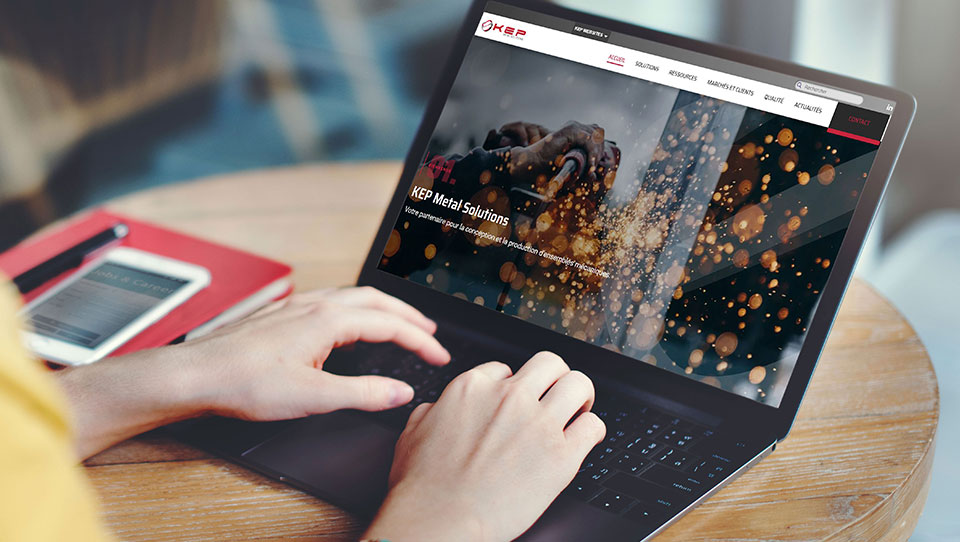 Welcome to the KEP METAL SOLUTIONS ' new digital presence
To provide our customers and partners with a more pleasant and fluid user experience, to address all of our markets and to accelerate our diversification process, all of our digital tools (websites and social networks) are being completely redesigned.
Today we are particularly pleased to present the brand new website of KEP METAL SOLUTIONS.
Its new structure aims to better meet your information needs and your browsing experience, whether on mobile or computer.
In addition to the presentation of our brand KEP METAL SOLUTIONS, you will find a wealth of information about our solutions, resources, markets and customers, as well as all our expertise and capabilities that allow us to satisfy our customers' needs.
So don't wait any longer and visit it!
To further strengthen our digital presence, a new communication strategy on social networks is gradually being implemented with exclusive content. So don't forget to follow us on our new LinkedIn page, to stay informed of relevant news and contact us at any time.